Word Spinner is the best, all-in-one writing platform that streamlines your workflow, save you hours and creates exceptional content in just seconds. Instantly generate expert-level, high-quality content with a single click, as if you had a team of copywriting experts at your disposal.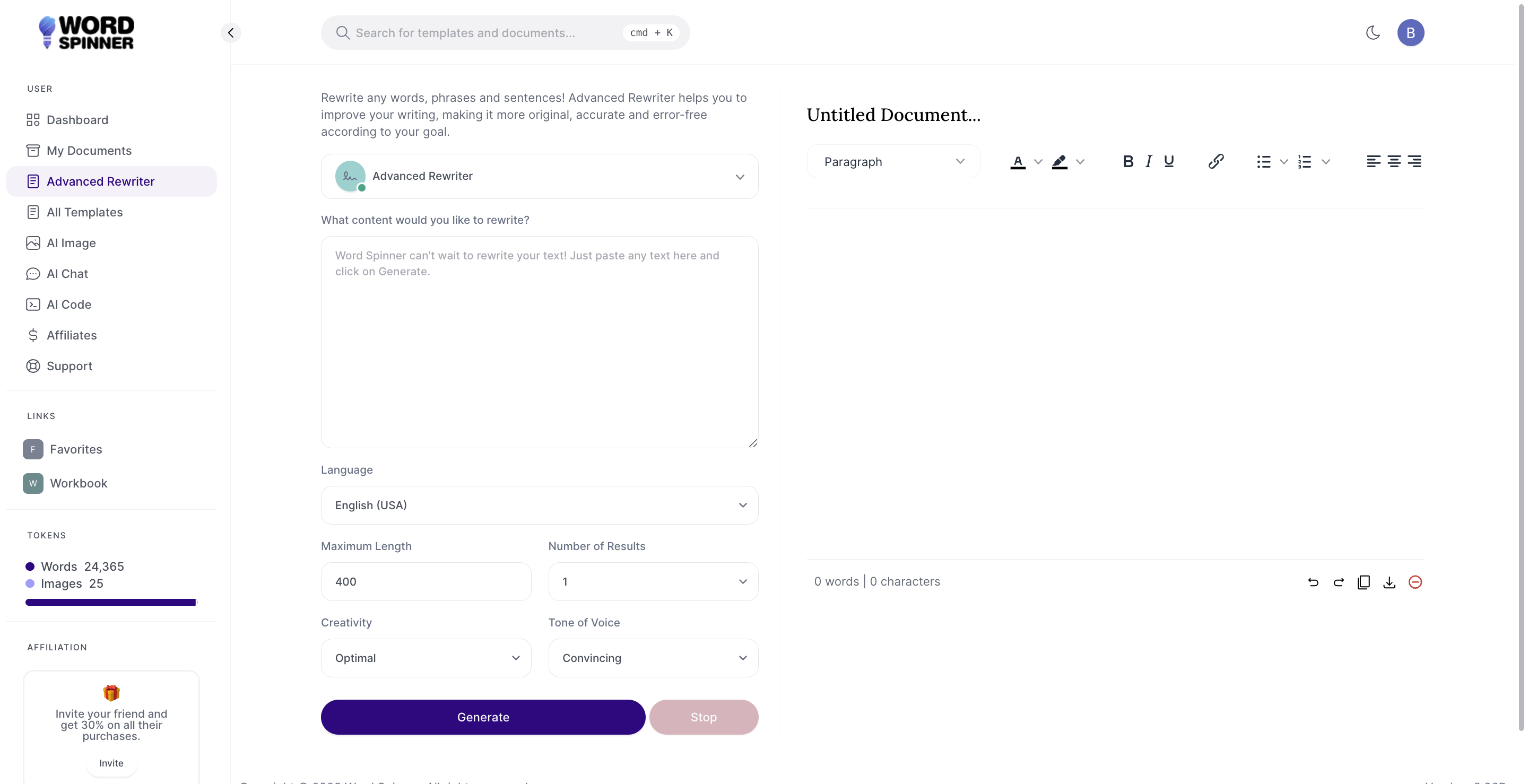 Unlock your creativity with Word Spinner's 75+ templates, designed to help you create any type of content you can imagine. These templates include AI Image and AI code to help you bring your imaginative ideas to life.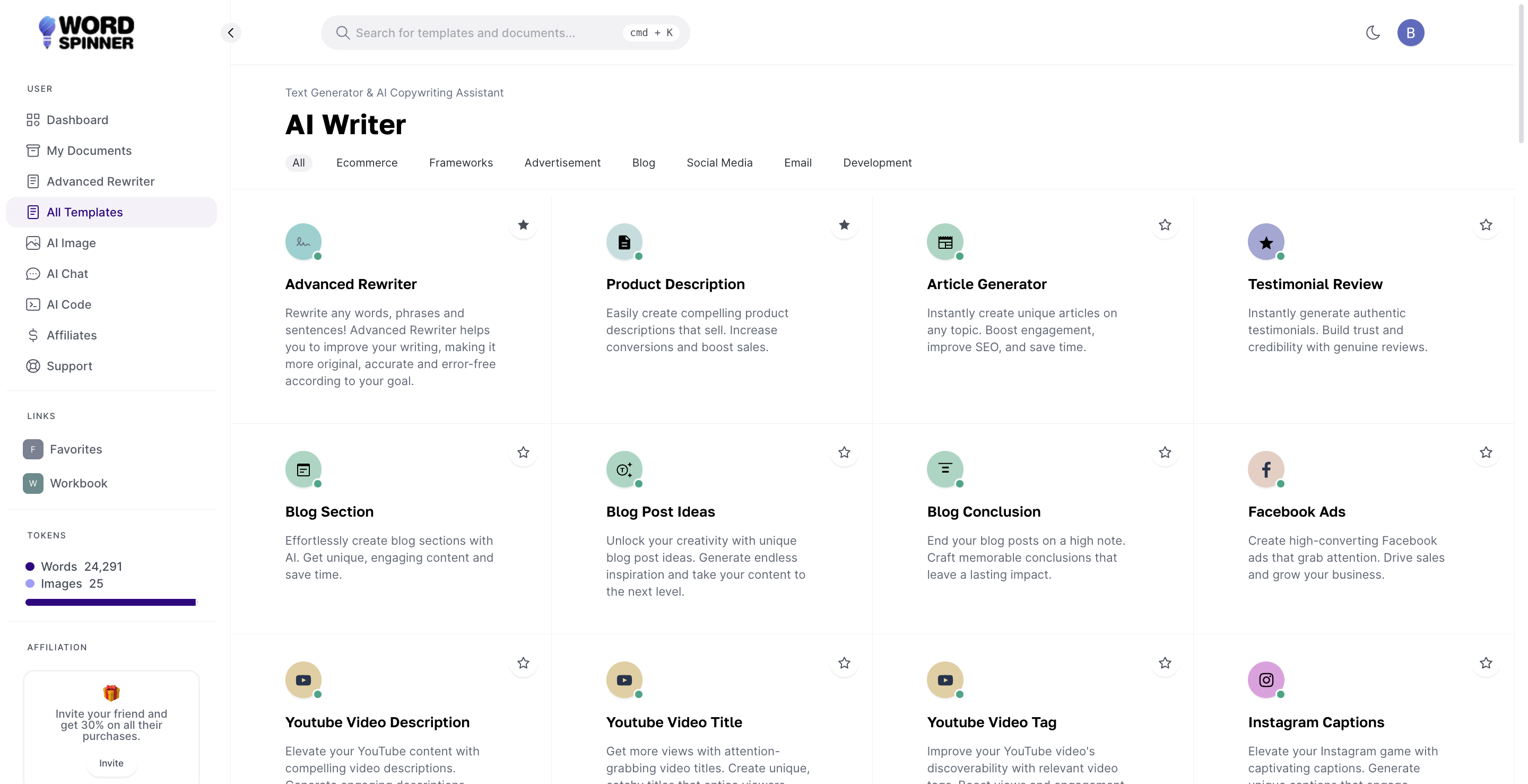 You can use Word Spinner to easily generate well-written articles. Our tools employ pre-training models that utilize artificial intelligence. We extensively researched the best examples from leading search engines and top marketing websites.