Discover our suite of cutting-edge AI tools:
📝 AI Writing - Dive into Text Generation & our AI Copywriting Assistant for amazing content. (75+ templates)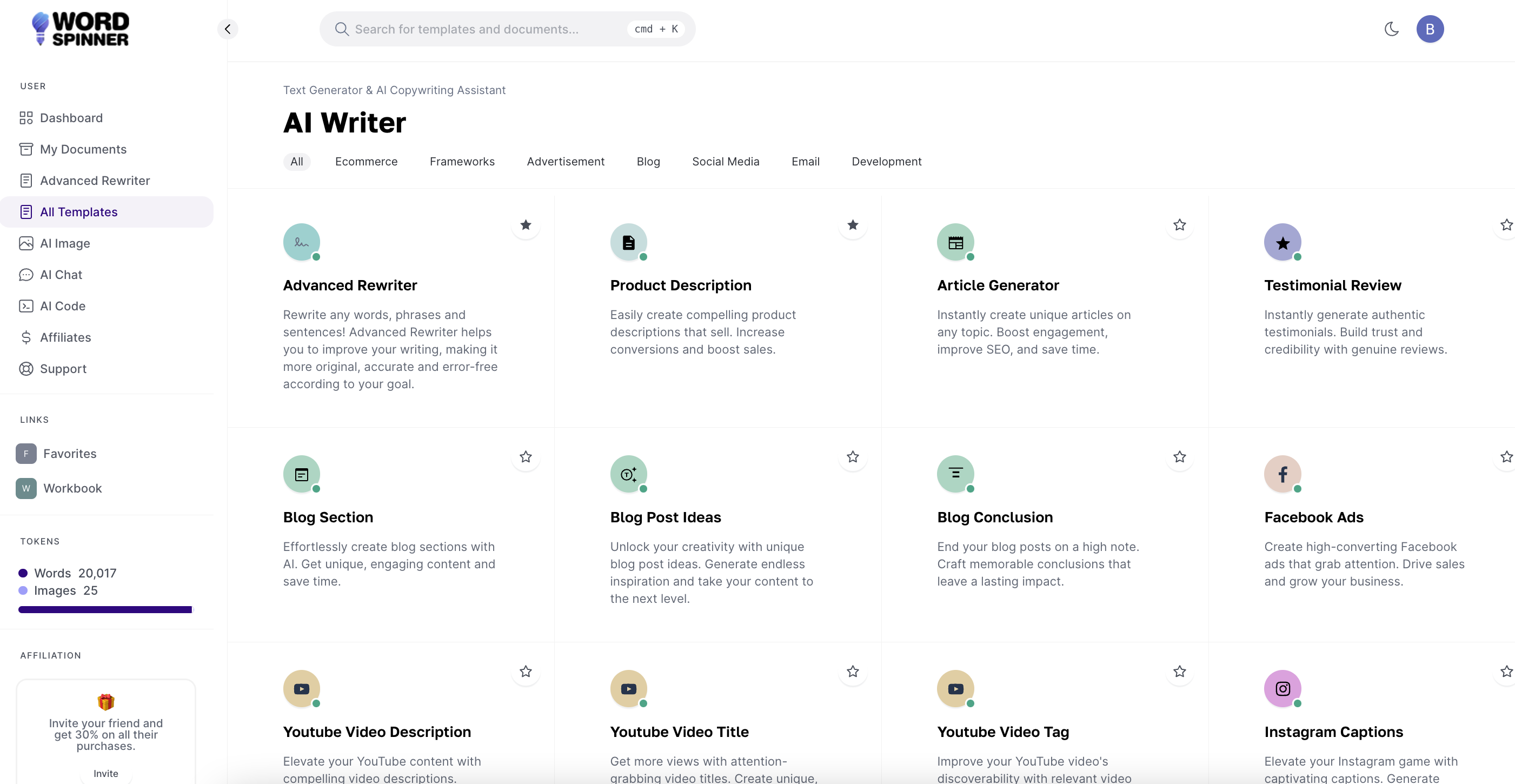 💬 AI Chat - Engage in conversations on any topic, even with personalized chat roles!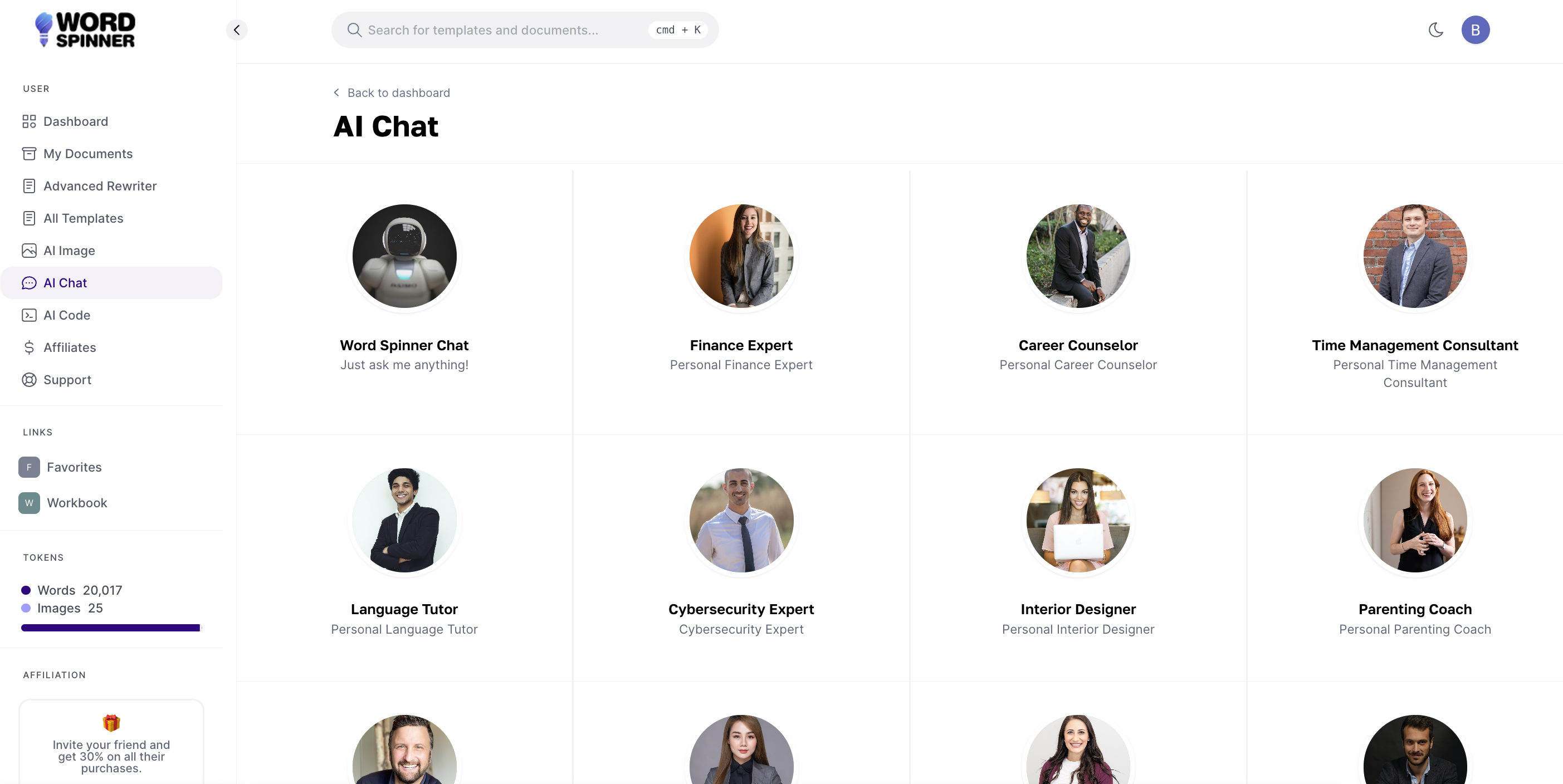 🖥️ AI Code - Instantly craft top-notch code.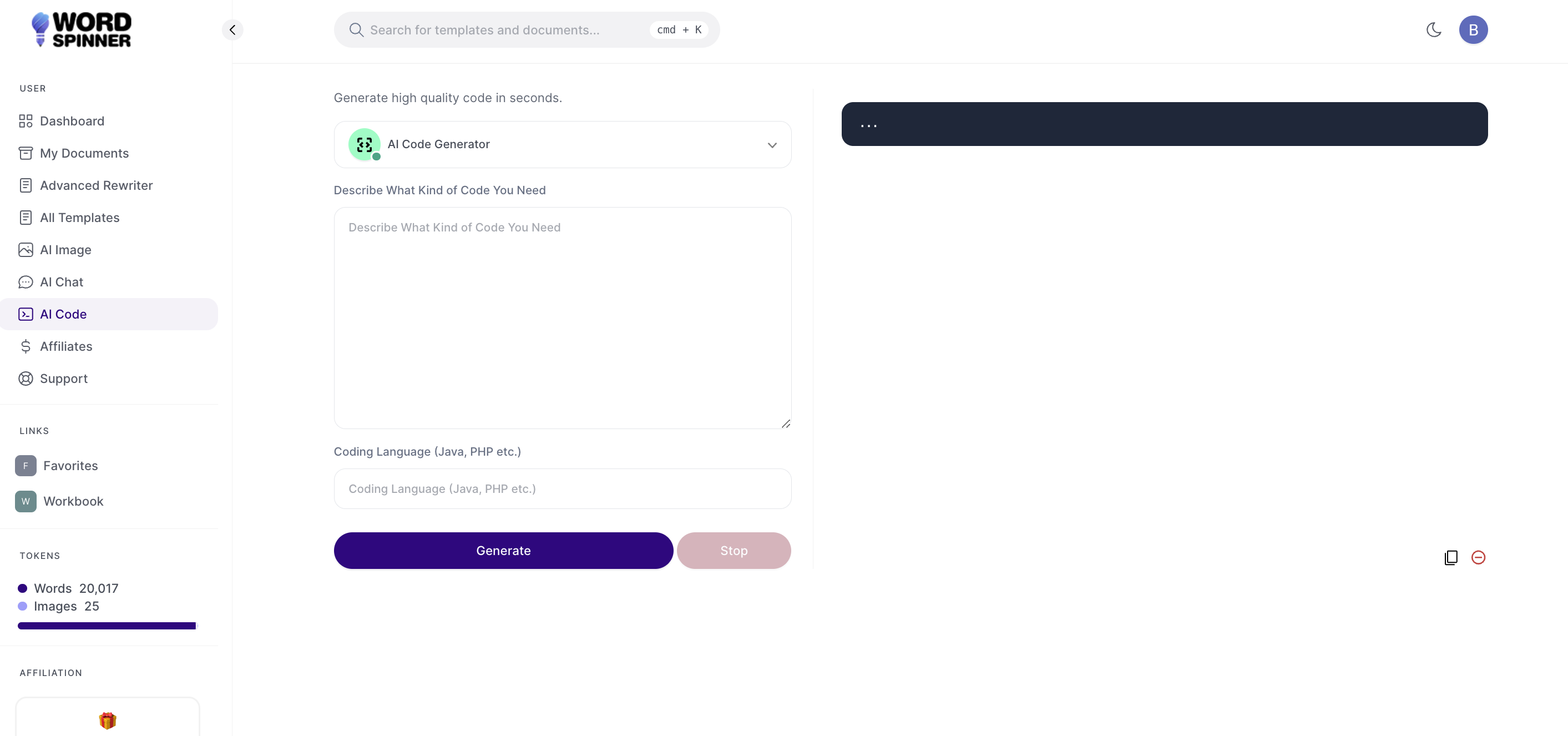 🎨 AI Image - Ignite your imagination with our AI image generator, crafting breathtaking visuals in a flash. Dive in and experience the future of AI!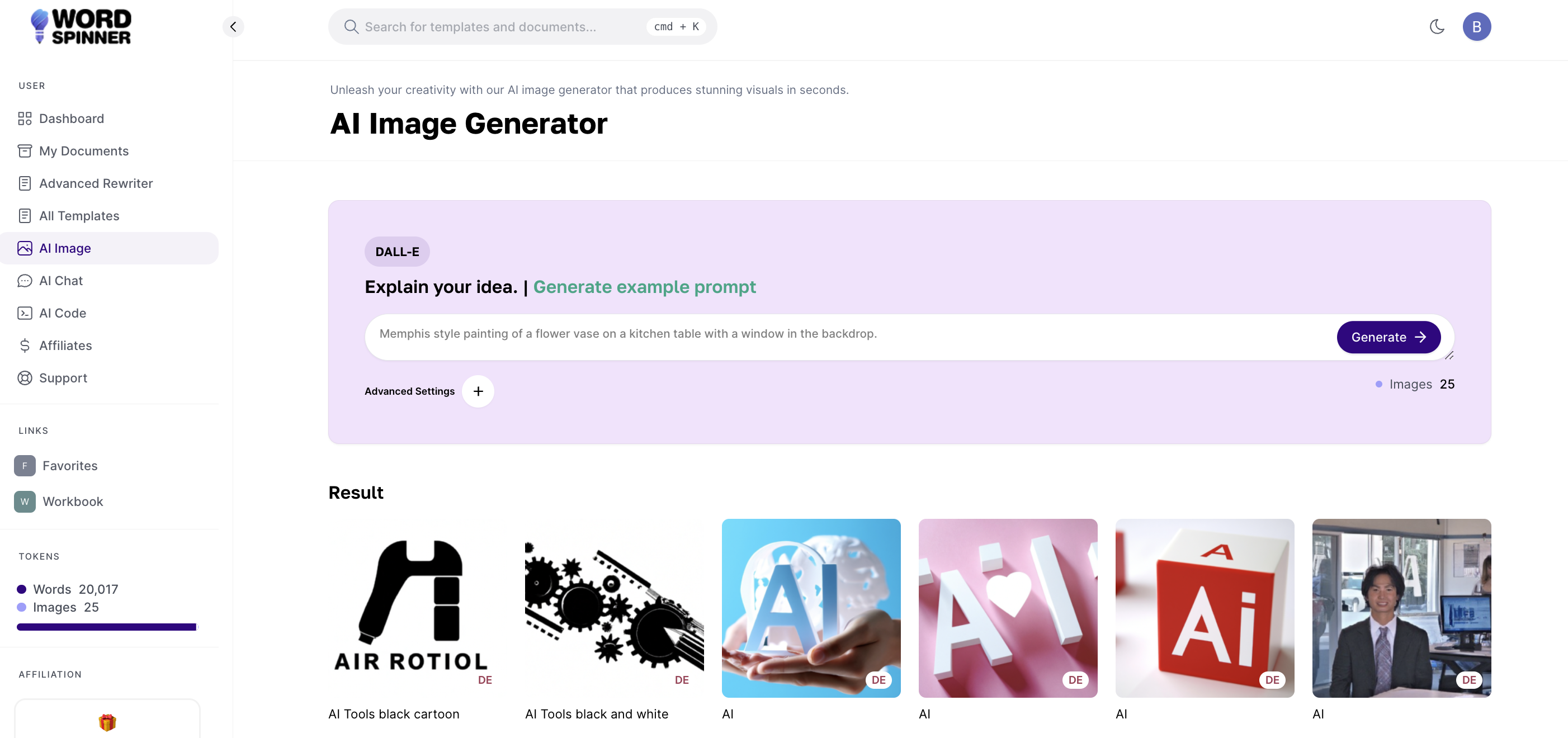 Soon more!