Signing up for the Word Spinner is all you need to do to get started. Upon registration, you will immediately have access to 1000 words for testing. Once you're ready, opt for the 5-day free trial period to fully explore and enjoy the features and functionalities of Word Spinner.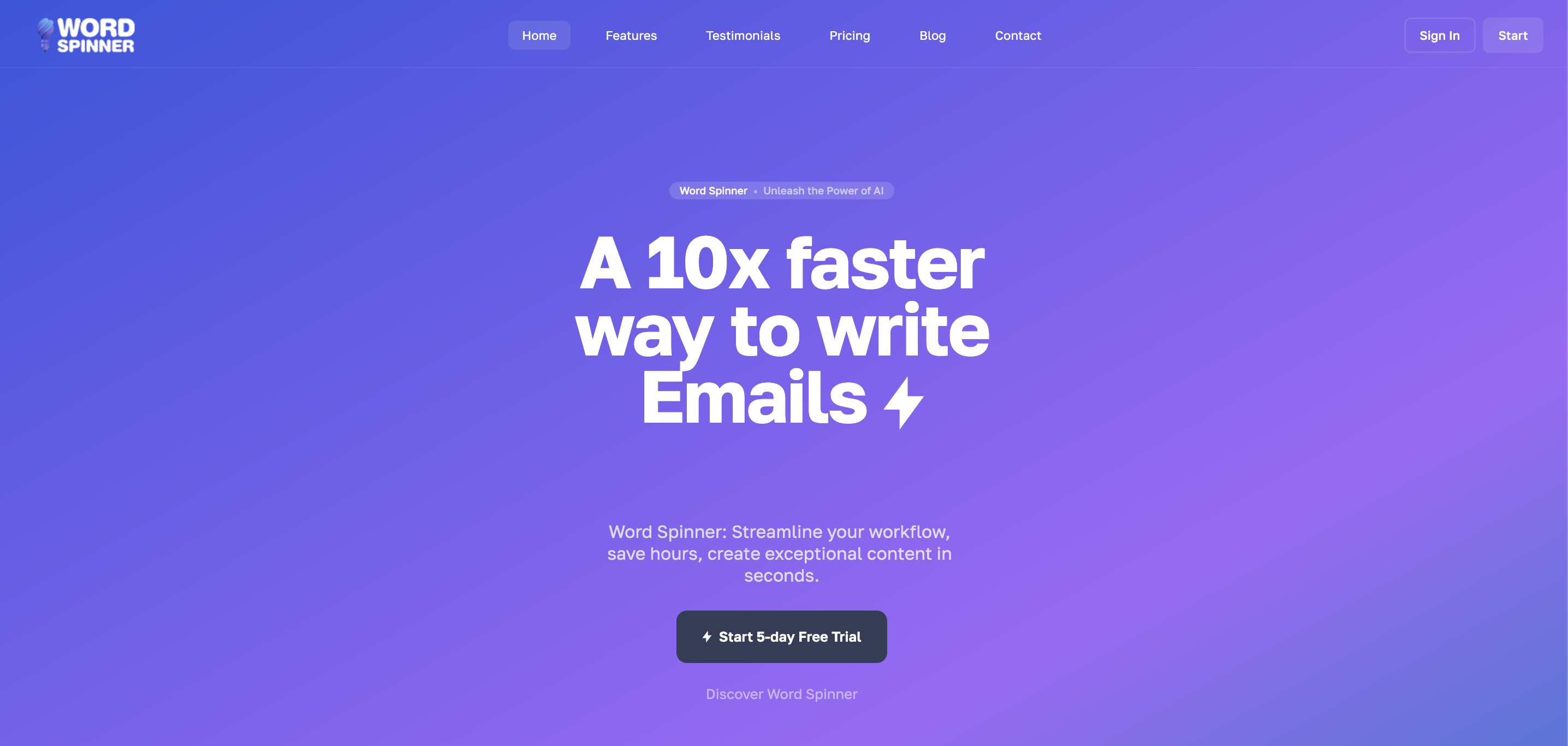 Sign up by entering your details. You'll then get a confirmation link in your inbox. Click on it to verify! If you have a Google account, choose "Google" for a quick and easy login/registration.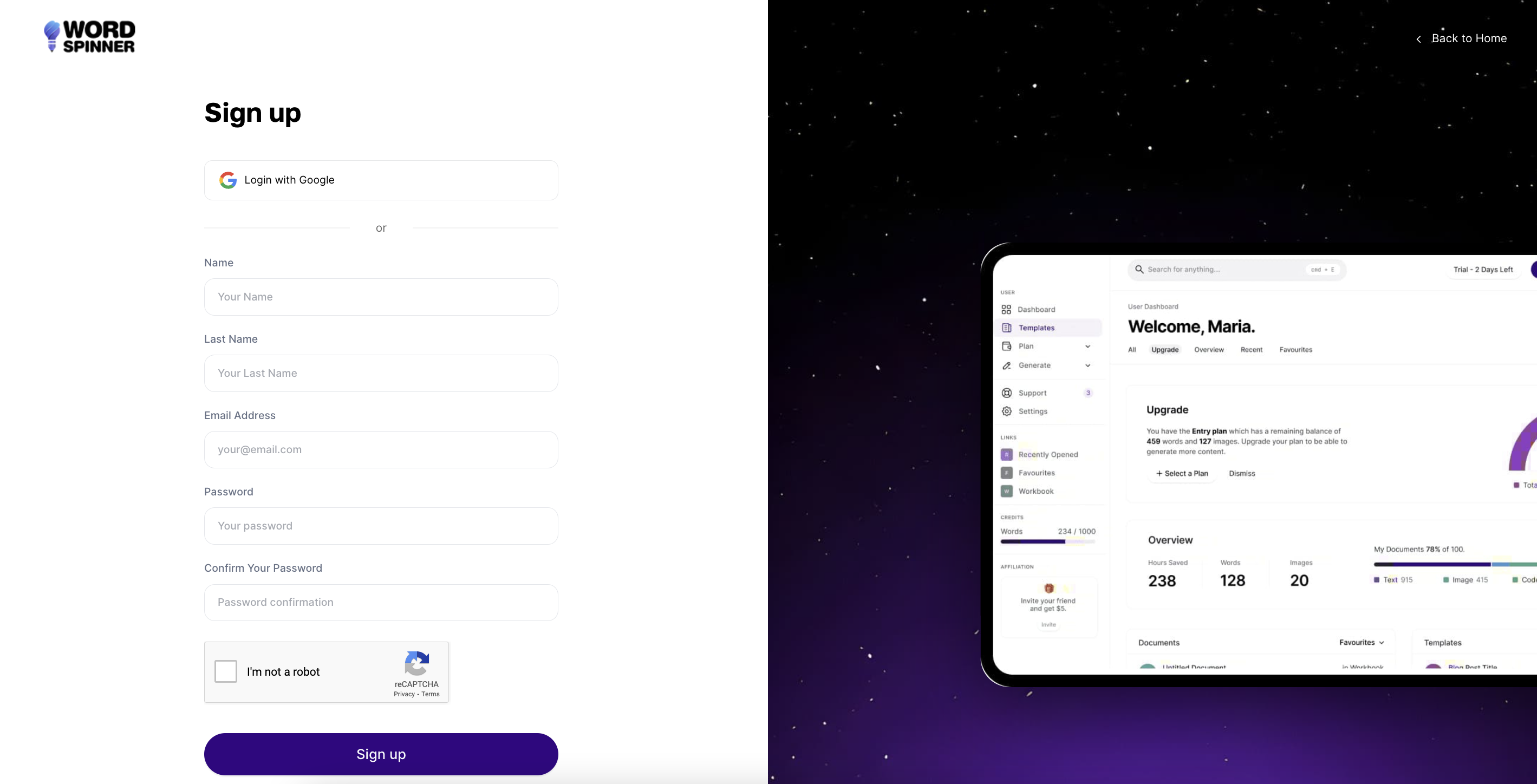 Kick off with 1,000 words on the house, or pick a plan that suits you.